At the foot of the 4000 foot Waianae mountain range and less than 30 miles from Waikiki lies the Leeward Coast. Dryer than the lush Windward Coast, this local area is home to rural towns, off-the-beaten-path beaches and one luxurious resort area.
Most visitors to the Leeward Coast will be coming to visit the beautiful Ko Olina resort area. Home to the J.W. Marriott Ihilani Resort and Spa and Aulani, A Disney Resort & Spa, this 43-acre marina offers stretches of beautiful shoreline, ample opportunities for water sports and championship golf. Other attractions in the area include the Paradise Cove Luau and the Wet n' Wild Hawaii water park. Local beaches include Makaha Beach, one of the first spots where surfers began big wave surfing, and Yokohama Bay. At the end of the road you can take a hike to Oahu's western most point at sacred Kaena Point.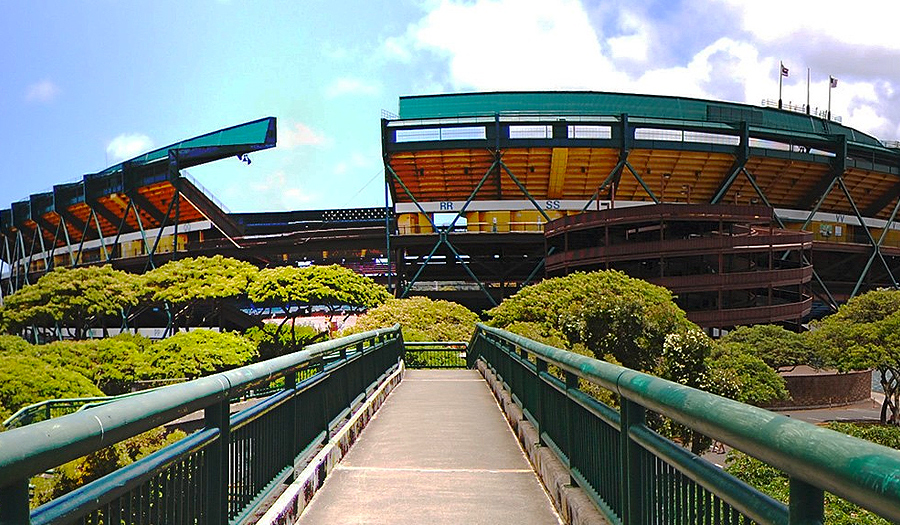 Home of the University of Hawaii Football Warriors and NFL Pro Bowl, become part of the action and discover the history of the Aloha Stadium. From then to now, our hour long tours will be sure to entertain and educate everyone whether you're a first-timer to a die-hard football fan. See the ins and outs of the stadium and feel what it's like to run through the tunnels. And don't forget your camera…you'll be sure to want to capture that 50 yard line photo.
And for all your ultimate sports fan's why not plan your wedding at the stadium. No event is too big or small…the Aloha Stadium's facility is able to accommodate all of your needs. For more information on stadium tours or our wedding packages, please visit our website.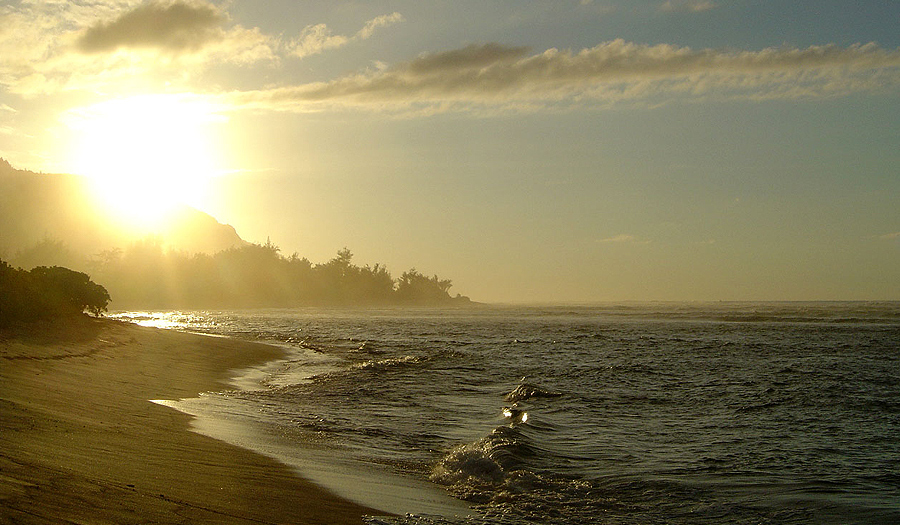 On the western tip of Oahu is Kaena Point. This dramatic lava shoreline is said to be the place where souls of ancient Hawaiians would jump off into the spirit world and meet the souls of their ancestors. With scenic views of the Waianae coast to the south, Mokuleia to the north, and the vast Pacific, it's easy to see why this point was deemed so sacred.
The only way to get to Kaena Point is by hiking. There are two trailheads: From the south side, or Leeward Coast side, begin your hike from Kaena Beach State Park. From the north side, or Mokuleia side, drive to the very end of Farrington Highway and park at the trailhead. This is a long and notoriously hot hike, so bring plenty of sunscreen and water. Hazardous conditions make any water activities extremely dangerous and are highly discouraged.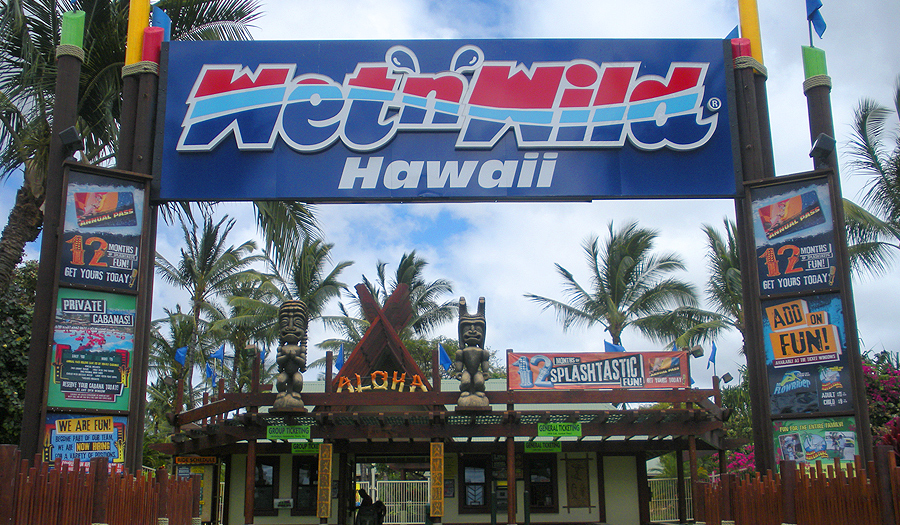 Wet 'N' Wild Hawaii is Hawaii's biggest 'n' best water park and #1 family attraction. Located in Oahu's "Second City" of Kapolei, the park features more than 25 exhilarating attractions for families and thrill seekers alike. Adrenaline addicts can enjoy slides like Shaka –plunging guests down a 36 foot drop almost vertically; or Tornado, which catapults guests through a swirling 45-foot funnel. The park also features tamer attractions like Water World Playground, an interactive children's area and Hawaiian Waters, a 400,000-gallon wave pool.
Wet 'N' Wild Hawaii is open year round. For more information, visit www. wetnwildhawaii.com.